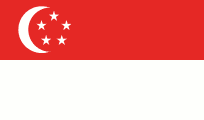 Bratislava, Banska Štiavnica, Poprad, Levoča, Spisske Podhradie, Kosiçe, Presov, Bardejov, Hervatov, Vikolinec, Kezmarok
Bratislava Castle on a hill above the Danube, very nice views and rotating exhibitions, Blue Church dressed in different shades of blue. Hlavne namestie, central historic square with the old town hall, the Jesuit church and more historical palaces, plus the French embassy with a Napoleon's Army soldier figure put up right in front. St. Martin's Cathedral. Michael's Gate&Tower that you can climb. Slavin Memorial"Man at work" statue. Slovak National Gallery, the small Museum of Clocks near the Museum of Jewish Culture, Bratislava City Gallery, Pamataj Jewish Memorial (needs appointment), a bit out of town is the Transport Museum, the huge Zoo and the Botanical Garden. Where the river Morava meets the Danube, there is the imposing Devin castle, a bit an effort to climb, but well worth the effort. The Danubia Meulenstein Art Museum with a dramatic setting out in the Danube, on an island connected with bridges, in summer it can be reached by direct boat from Bratislava. Carnevalle restaurant and the UFO restaurant on the SNP Most bridge are both excellent.
Levoča UNESCO Church of St.Jacob with a splendid Gothic altar (1517) made by Master Paul, and the city center largely intact with cobble stone alleyways.
Also on the UNESCO list are nearby Spisske Podhradie (Spis Chapter with the Romanesque St. Martin's cathedral, amazing wall paintings, sculptures and altars dating back to 1470 ) and Spiš castle, best seen from the E 50 highway, but also a nice climbing experience.
Bardejov UNESCO with a great main square, Radičné nám, Basilica of St. Giles, dating back to the 15th century.
Hervatov Wooden Church of the Slovak Part of Carpathian mountain UNESCO, with rich icons and amazing frescoes on the walls if the guy with the right key is around. There are 8 churches of different faith on the UNESCO list, but Hervatov is the closest to Bardejov.
Vikolinec traditional village UNESCO with less than 20 permanent inhabitants, and 45 colorful painted log houses, a wooden belfry from the 18th century, and a folk museum; the village is quite small, but has a perfect location on a hill.
Banska Štiavnica UNESCO old mining town and medieval delight, open-air mining museum, a new and old castle, and a complex of 23 baroque religious buildings called Kalvaria, a bit out of town.
Kezmarok Old wooden church constructed with a single nail, it has still the organ of 1717 and an amazing interior.
Poprad with a refreshing town square, Spišska Sobota, in pastel colour.
Kosiçe, Europe's capital of Culture 2013, has the great St. Elizabeth cathedral, Hlavné Nám square with a plague column, the Shire Hall and many merchant buildings with restaurants and bars, it is a lively place in summer. Kosiçe promotes itself as a convenient base to nearby UNESCO sites. It claims that 18 World Heritage sites can be reached from Kosiçe within 100 minutes, I double checked, and it is true, but 6 were caves of the Aggtelek and Slovak Karst UNESCO, like Jaskyña Domica (I visited it from the Hungarian side and crossed border underground), or the ice cave of Dobšinska Ladova Jaskyña, one of the largest in the world. Of the 712 counted karst caves, just 23 are listed on UNESCO!